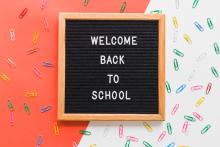 AUGUST 29, 2022 -- Welcome back to all Regina Public Schools staff! We hope you've all had a restful, safe and enjoyable summer.
Have a good few days of planning and a terrific start to a new school year!
Students will be back in classes on Thursday, September 1, 2022.