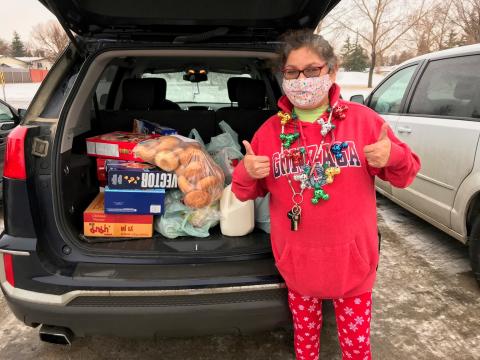 DECEMBER 17, 2020 -- Everyone at Judge Bryant School wants to extend the most heartfelt thank you for a homegrown act of generosity.
This year, CUPE 3766 is helping out where they can. The union (which represents Special Education assistants, teacher associates and elementary school administrative assistants) provided $11,000 to chosen Regina Public schools to purchase food hampers for families in need. This money came from over 600 members who paid union dues intended for their annual Christmas party.
In this time of seasonal celebration, which is festive for so many in our society, Regina Public Schools staff have seen the first-hand effects of poverty on our students. We admire how 3766 has chosen to take these funds, intended for the joy of members, and is offering them for the joy of families. That is the true spirit of Christmas!