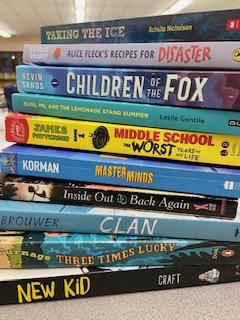 APRIL 17, 2023 — Battle of the Books is a friendly competition in which students compete against each other using their understanding of 10 selected books. The goal is to read all 10 books among the team members; however, each individual is not required to read the total. How many books each member reads will depend upon the member's reading speed, reading level and interest in the books. Teams will perform better if each book has been read by at least two team members. The reading begins in the fall and continues until the competition. The teams meet regularly to practise.
On Thursday, March 2nd, Dr. L.M. Hanna School hosted the Interschool Battle of the Books  2022-23. There were 23 teams representing Dr. George Ferguson, George Lee, Dr. L.M. Hanna, Harbour Landing, MacNeill and McLurg Schools. Participants were excited to be able to gather in person once again. Parents joined in the fun and cheered on their children from the balcony seats.
After a mega round of 30 questions, The Book Masters from McLurg emerged as winners with 106 points out of a possible 120 points. They received an Indigo gift card and the gold medals.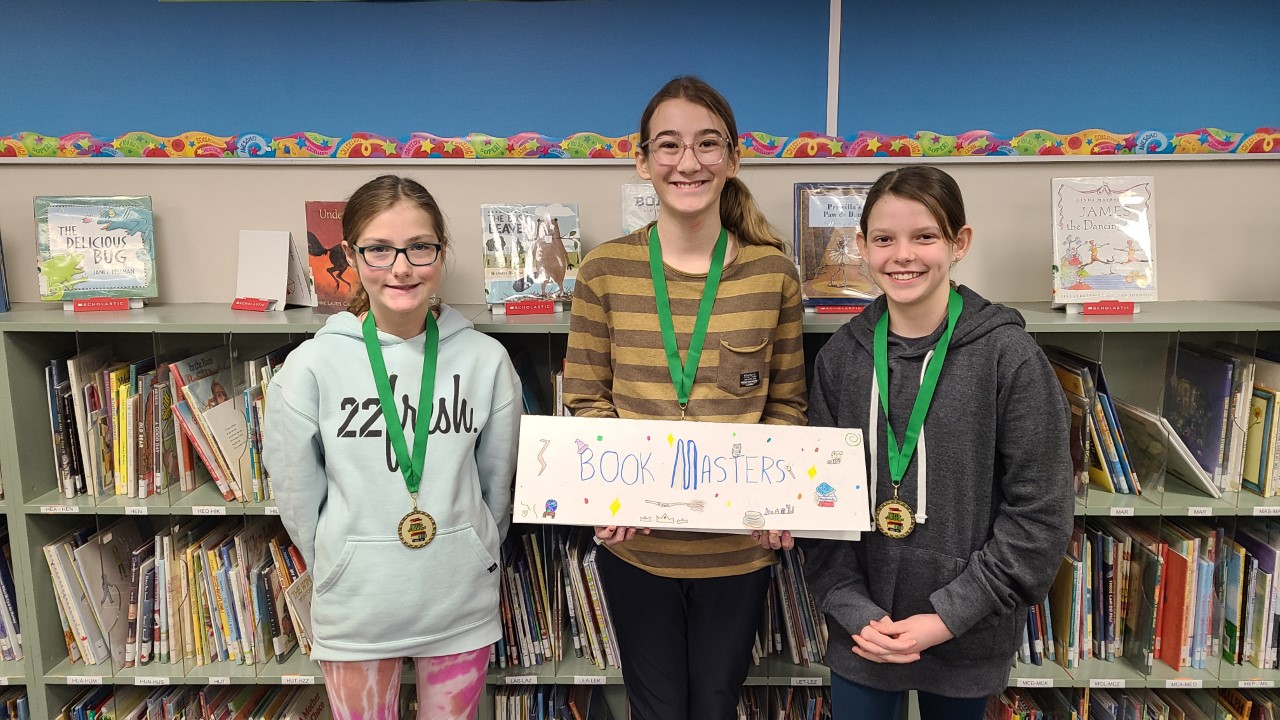 The next two teams were tied with 104 points. This led to an exciting tie breaker with The Elite from Harbour Landing receiving silver medals and a hardcover book for their efforts.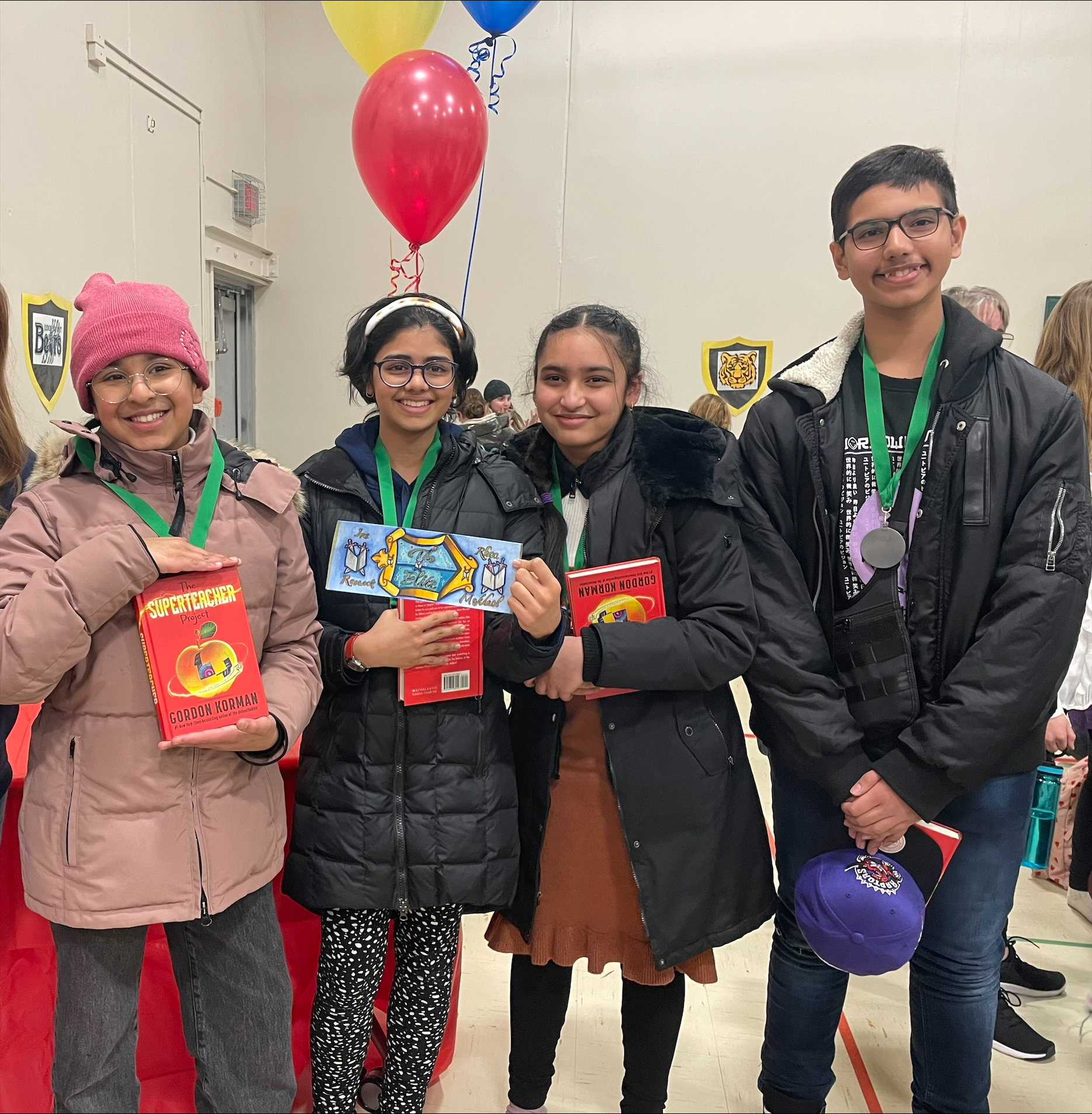 PB & J with K from George Lee received bronze medals.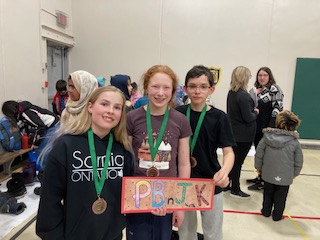 The teacher-librarians are already selecting the books for battle in the fall! Many thanks to Jara Langill, Erin Walton, Pam Wenger, Brenda Frederiksen and Charmaine Stouse for all of their work in running teams at their schools and for helping prepare questions and materials for the big event!