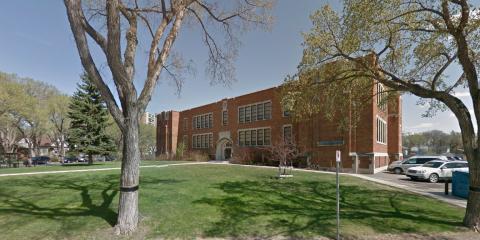 At the meeting of the Board of Education on Tuesday, June 19th, the Board of Education considered the issue of the Davin School Name.
Following their deliberations, the Board passed the following motion:
That, effective with the 2018-19 school year, the name of Davin School be changed to The Crescents School, reflective of the neighbourhood it serves; and, that, as resources permit, the recommended actions related to creating lasting educational and historical legacies relative to the Davin School name and Industrial and Residential Schools be implemented.
The recommended actions to be taken follow:
A new plaque be made, detailing the history of the school name, the Truth and Reconciliation Commission recommendations and the actions taken by the School Division, and affixed in a place observable by students and the public.
A permanent document be created, outlining the history of the school, its name and actions taken by the School Division, and placed inside the school to be available as a resource to all students, staff and visitors.
Regardless of the naming decision, the Davin School name on the masonry of the building remain, as it is a historical element of the building. Similarly, the plaque about Nicholas Flood Davin should be retained.
A permanent exhibit of artifacts of the Treaty 4 area and the Regina Industrial School be assembled and made available to all Regina Public Schools through the Alex Youck Museum.