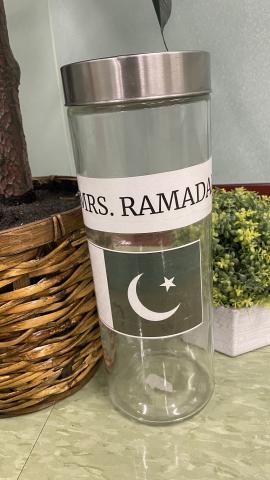 NOVEMBER 1, 2022 -- The Regina Huda School SLC team had a very busy and very successful September. With school start-up and two major school-wide events, Terry Fox and Orange Shirt Day, the SLC members were also very busy with an urgent call to fundraise for the Pakistan flood relief.
On September 13, 2022, the Government of Canada announced it would match donations from Canadians to help the citizens of Pakistan due to the massive flooding that continues to have a great impact today. The deadline to submit donations was September 28th so the SLC raced against time to collect the funds. They organized two bake sales and a glass jar competition between the classrooms. In a week's time, Regina Huda School managed to raise an outstanding $7,047.15, with which the government matched an additional $14,094!
A warm, heartfelt THANK YOU is extended to all who donated so generously for the cause.