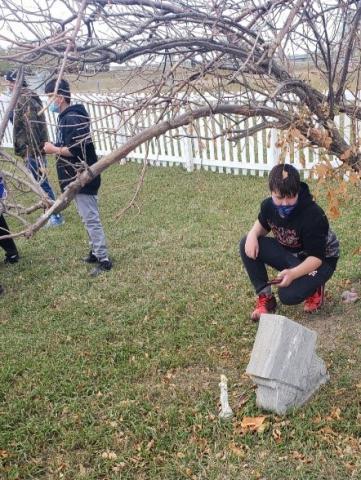 OCTOBER 27, 2021 -- On Wednesday, September 22nd and Thursday, September 23rd, the Grades 7/8 classes at Coronation Park Community School had the honour to visit the Regina Indian Industrial School (RIIS) cemetery off of Pinkie Road. Accompanied by Bill Wall from the RIIS Commemorative Association, students learned about the hardships and history during this important part of Canada's past.
Learning about the history of the site, the years its existence was lost to local memory, and its connection to recent events had a big impact on students. Students recommend others visit this area, to walk the cemetery site, and to gain a deeper understanding of the experience of the innocent children who attended the Regina Indian Industrial School that operated in Regina from 1891 to 1910.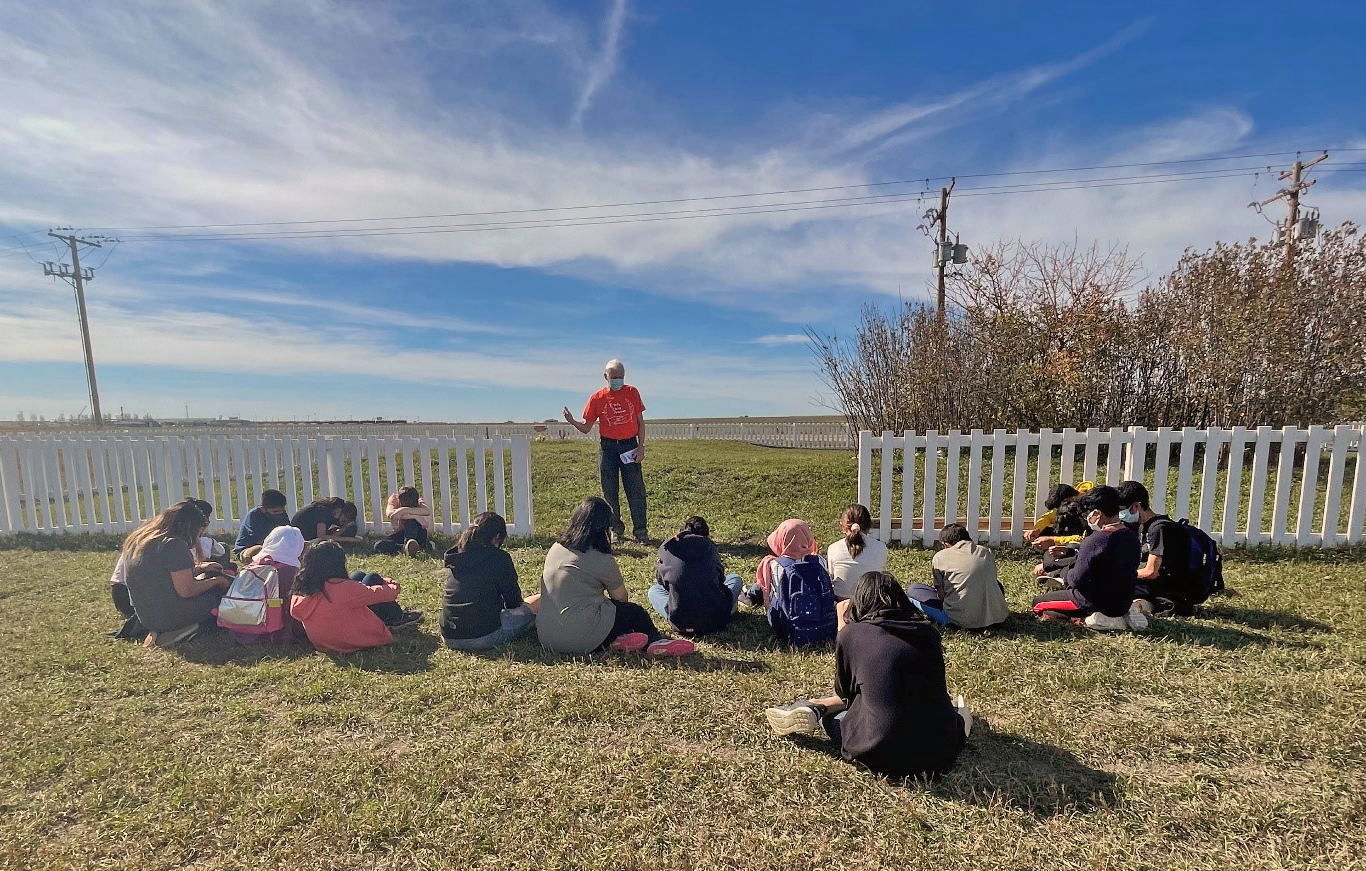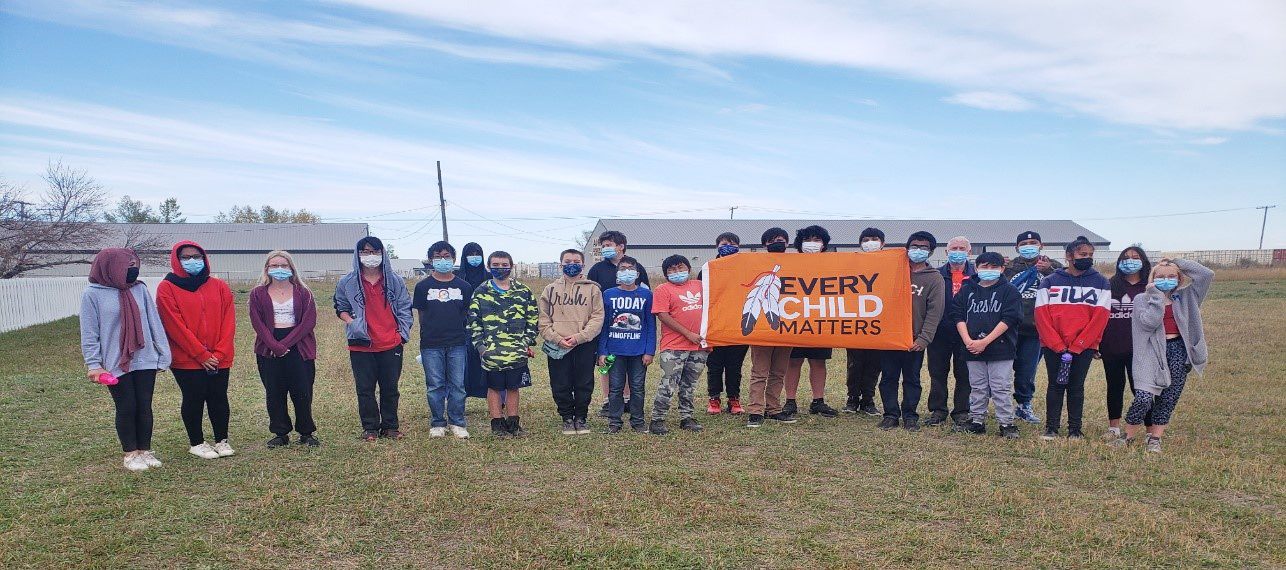 For more information, visit @RIISCommAssocINC on Facebook (https://www.facebook.com/RIISCommAssocINC).
You may also want to visit the Regina Indian Interactive School interactive display at the Regina Public School Division Office at 1600 4th Avenue.