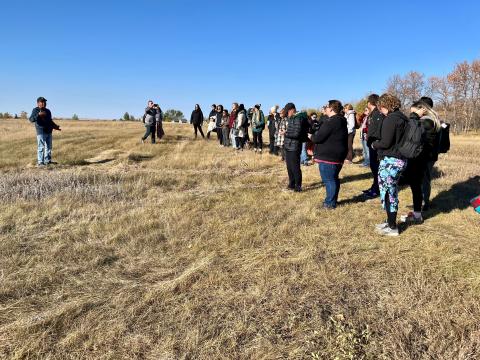 NOVEMBER 4, 2022 -- Staff members at Judge Bryant School had the opportunity to experience an aspect of Indigenous tradition first hand as they headed to Last Mountain Lake to pick sage. This experience was led by Indigenous Education Coordinator Jeff Cappo.
Jeff spoke about the importance of sage in Indigenous culture and explained how smudging can cleanse the spirit. Tobacco was placed along the grounds as an offering and permission was asked from Mother Earth prior to picking the sacred plant. The Judge Bryant staff spent the morning collecting the medicinal sage while the sun warmed the valley.
The experience was a way to reflect on and honour treaty relationships as folks made a connection to the land.