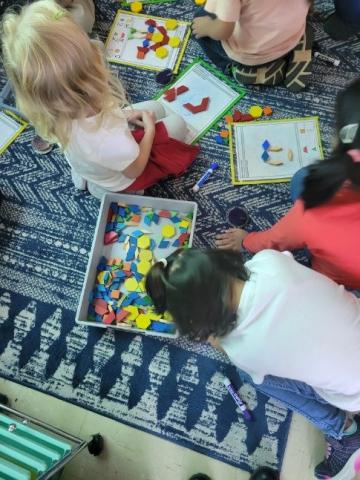 OCTOBER 28, 2022 -- Jenn Hall, the new teacher-librarian at The Crescents School, is working hard to create a diverse library selection. Students are reading books that promote the Regina Public Schools Shared Values of I Belong; I Want to Know; I Respect and I am Responsible.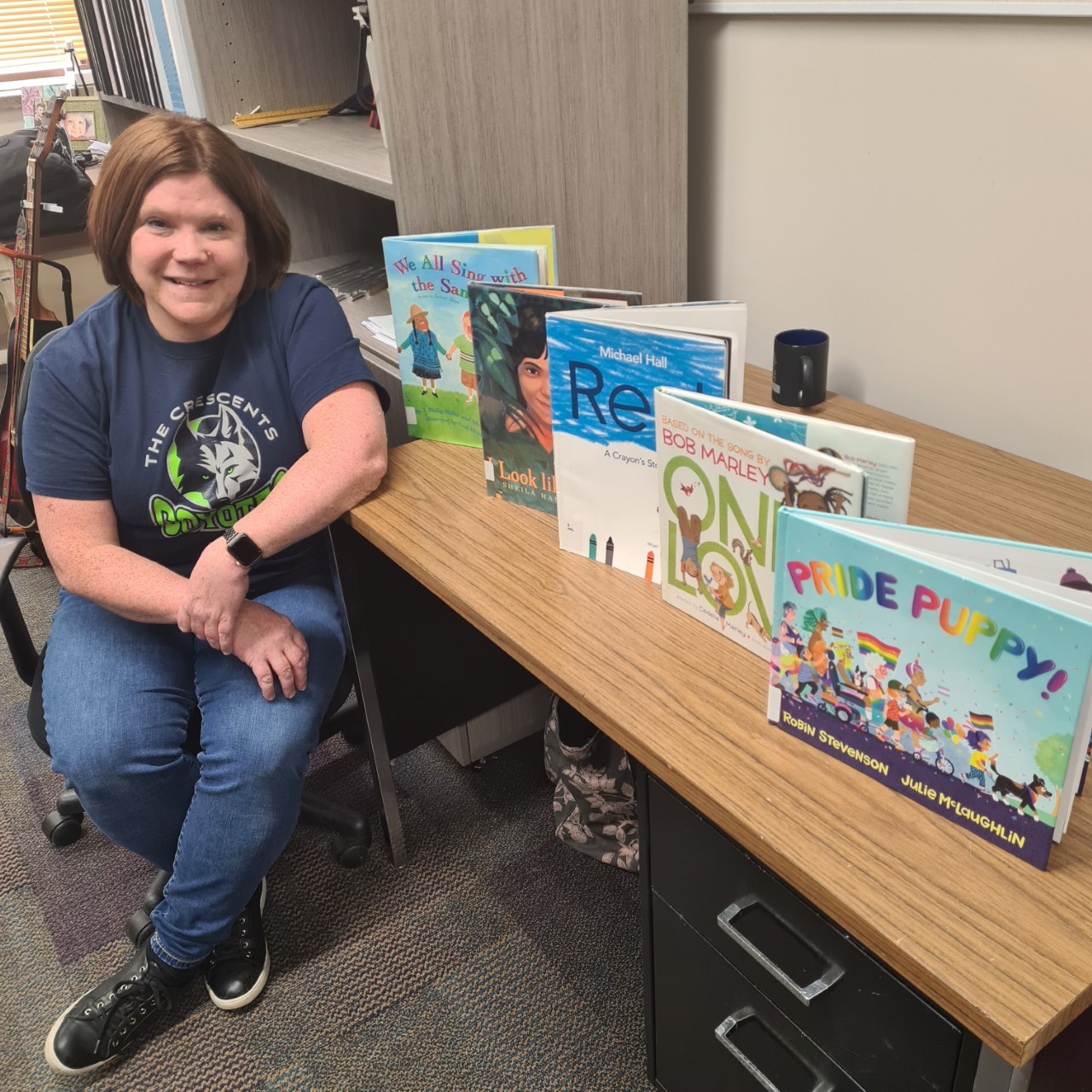 Ensuring diverse representation of characters and scenarios in both fiction and nonfiction literature, Jenn Hall strategically seeks to locate books where all students can read at their independent level. Student engagement and agency at The Crescents library are thriving!
Teacher Rebekah Halvorsen is actively engaging Grades 1/2 students with math centres. By using a pre-assessment tool and surveying student interests, Rebekah was able to create strong curricular math centres that are accessible and engaging for all students. The math centres are also designed to build on the skills individual students already have while challenging them to attain new skills and knowledge.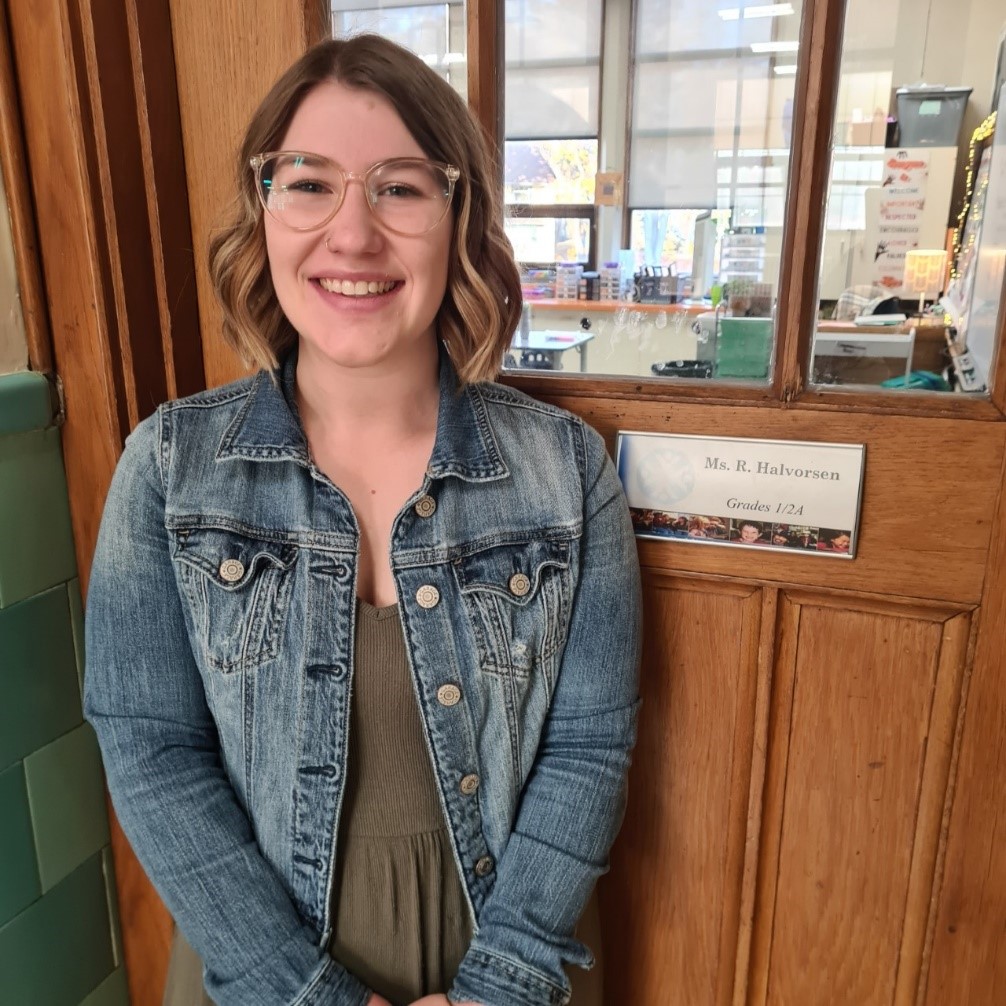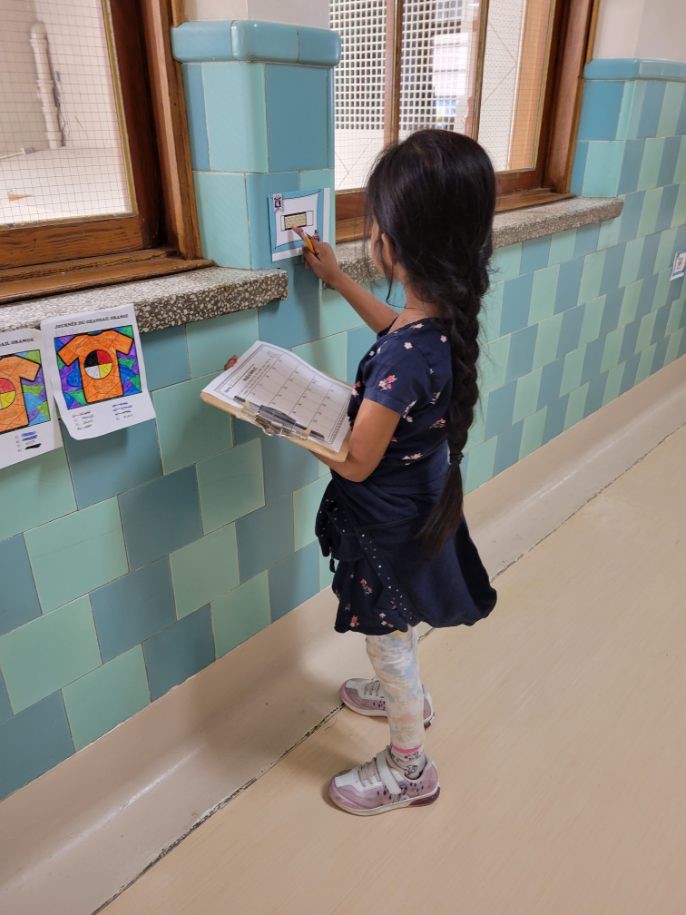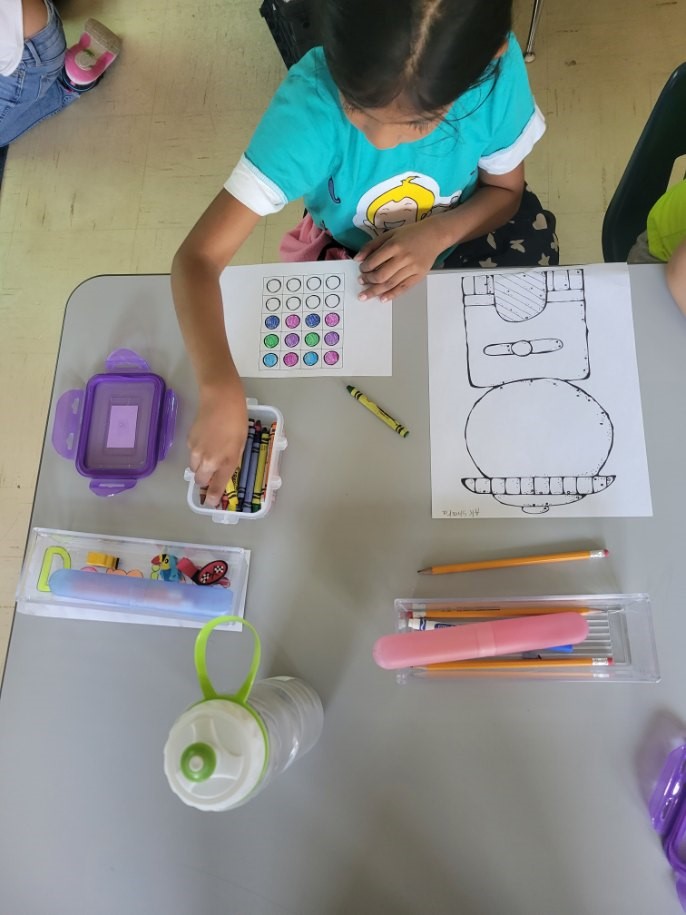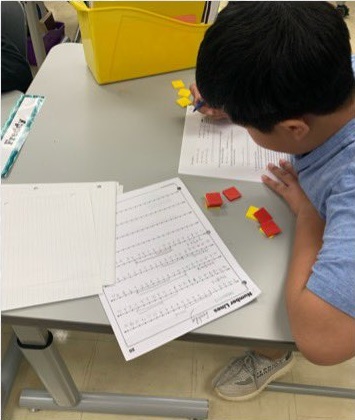 Representing Pumpkin Persuasion is happening in the Grades 5/6 classroom with Dayna McNall (Parker). The students' goal is to persuade their reader to either pick or NOT to pick their pumpkin from the pumpkin patch. As students make plans to decorate their pumpkins, it is expected that a lot of glamorous pumpkins will appear along with a fair share of pumpkins containing warts and something that oozes.