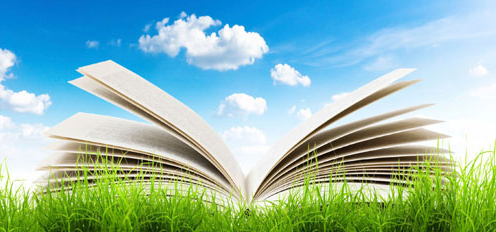 WINSTON KNOLL COLLEGIATE (JULY 1 to 26, 2019)

Courses: For a detailed list of Summer School courses, please refer to the documents linked at the bottom of this web page. Students registering in a Grade 9, 10 or 11 course must have taken the course previously and have achieved a minimum mark of 30%.
Classes: Classes begin at 8:00 a.m. on Monday, July 1, 2019. The last day of classes is Friday, July 26, 2019.
Location: Summer school classes will be held at Winston Knoll Collegiate, 5255 Rochdale Blvd (306-523-3652).
Timetables: Classes are held between 8:00 a.m. and 3:00 p.m. daily. **Please note: Class schedules will be available online at the Regina Public Schools Summer School website on Sunday, June 30, 2019. Schedules will also be posted on the front doors of Winston Knoll Collegiate on Sunday, June 30, 2019.
Textbooks: The subject teacher will provide textbooks. Students will receive their Summer School marks after all borrowed texts have been returned. Students will be expected to pay for lost textbooks.
Attendance: Students must attend all of their scheduled classes and could be dismissed from Summer School if attendance exceeds three periods.
Registration: Completed registration forms (see link at the bottom of this page) may be scanned and emailed to

summerschool@rbe.sk.ca

.
You may also send completed forms to Regina Public Schools Adult Campus - Attention: Summer School, 4210-4th Avenue, Regina, SK S4T 0H6 or by fax to 306-751-5512 by Thursday, June 27, 2019. You must attach an outcomes checklist (see below for checklists) or detailed marks and completed outcomes for each course to the registration form (applies to Grades 9, 10 and 11 courses only).
Tuition Fees: Payment can be made by cash, debit, Visa/MasterCard or money order. Cheques will not be accepted. Tuition fees may be paid on Wednesday, June 26 and Thursday, June 27, 2019 from 9:00 a.m. to 12:00 p.m. and 1:00 to 3:00 p.m. at Winston Knoll Collegiate.

Online payments are encouraged (

https://rbe.schoolcashonline.com

) and will be accepted beginning Tuesday, July 2, 2019.

Receipts will be distributed at Summer School.

Tuition fees must be paid in full by 12:00 noon on Friday, July 5, 2019.
For Summer School course fees, please refer to the links at the bottom of this page.
Students whose fees are being paid by agencies such as Social Services or Indian Affairs must have written authorization before admission to class. Written authorization must be faxed to Cathy Johnson at 523-3031 by Thursday, July 4, 2019. Prepaid tuition fees are refundable if you notify the Summer School office by Friday, July 5, 2019. After this date, registration fees will not be refunded.
Adult Students: Grade 12 classes are available to adult students who have been out of school for at least one year and/or are between the ages of 18 and 21. Students registering may not be older than 21 years of age as of July 1, 2019.
Marks: Summer School does not provide a report card. Grade 12 marks will be submitted directly to the Ministry of Education by Tuesday, July 30, 2019. Grades 9-11 Summer School marks will be forwarded to the students' respective school. For Grades 10 and 11, individual schools will be responsible for submitting the mark change to the Ministry of Education. Note: Regina Public Schools determines final marks through a calculation combining the final mark and Summer School mark.

Smoking/Parking: Smoking and vaping is prohibited in the collegiate and on school premises. Parking for students will be available in the Winston Knoll Collegiate student parking lot.
Drug/Alcohol Use: Drug and/or alcohol abuse will not be tolerated. Students found to be using drugs/alcohol during Summer School hours will be permanently removed from the Summer School program.
Inquiries: For information about Summer School contact your high school principal.

Further information requests may be directed to Karla Kober Cairns at the Regina Public School Division Office. Phone: 306-523-3025 until June 28, 2019. After June 28th, the Principal of Summer School 2019 may be contacted at Winston Knoll Collegiate at (306) 737-1122.
Summer School Classes
(For outcomes checklist, click on a class below)
Foundations of Math & Pre-Calculus 10
ELA A9 Workplace & Apprenticeship Math 10
ELA B9 Workplace & Apprenticeship Math 20 Biology 30
ELA A10 Foundations of Math 20 Chemistry 30
ELA B10 Pre-Calculus 20 Physics 30
ELA A11 Math 21 Social Studies 9
ELA B11 Foundations of Math 30 Social Studies 10
ELA 20 Pre-Calculus 30 Social Studies 11
ELA 21 Science 9 Social Studies 20
ELA A30 Science 10 Social Studies 21
ELA B30 Science 11 Social Studies 30
ELA A31 Physical Science 20 Social Studies 31
ELA B31 Environmental Science 20
Math 9 Health Science 20
Math 11 Health Science 21
International Fee Paying Students Tuition
(Students must present valid study permit or renewal documentation if permit has expired)
Grade 12 (Level 30) Courses - $1,625.00 per class

Grades 9 to 11 Courses - $500.00 per class
Note: If students are linked to their parent's "Work Permit" or parent's "Study Permit" (parents must be enrolled in post-secondary classes during July – degree or diploma), regular Summer School tuition is charged.

DOCUMENTS: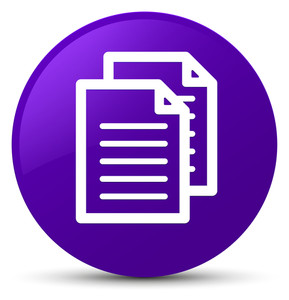 Summer School Driver Education Program