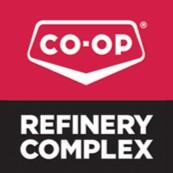 DECEMBER 23, 2020 -- Over the past 25 years, the Co-Op Refinery Complex (CRC) has been a Partner in Education with McDermid Community School. This long-standing partnership has led to many benefits for the students, staff and community of McDermid.
In recent years, CRC employees have been readers with McDermid students, volunteered at the school's annual Christmas lunch, financially supported special events, collected donations of clothing and gifts, and sent countless school supplies. However, with COVID restrictions in place this year, the partners have had to consider new approaches.
This holiday season, McDermid's School Community Council approached CRC with a request to provide enough funds to supply each student with a gift bag. This request was especially important this year because McDermid was not able to host their annual school Santa Store. Within days of sending the request, CRC came back with a resounding YES.
School staff were very excited to look for special gift items for each student. Shopping began in late November with the gift bags taking shape over a number of weeks. Books, puzzles, games, toys, playing cards, pajamas and a variety of other items made each student's gift bag unique and special.
On behalf of McDermid Community School and its students, the staff would like to extend a sincere and heartfelt thank you to CRC for continuing to be their great Partner in Education!