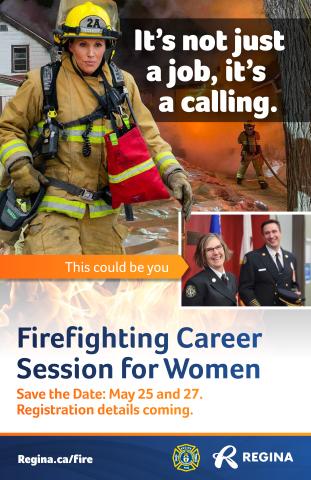 APRIL 17, 2023 — Regina Fire & Protective Services (RFPS) will be hosting career information sessions on Thursday, May 25th from 6:00 to 9:00 p.m. and on Saturday, May 27th from 1:00 to 4:00 p.m. for women. These sessions will provide an in-depth look at both the benefits of a career in the fire service and the requirements to achieve the position of firefighter.

These sessions are designed for participants to interact with women working within the industry who can provide firsthand knowledge of what it takes to be a firefighter with RFPS. The presentations will focus on various components of fire services work, including a day in the life, roles and responsibilities, job requirements and demonstrations of job-specific tasks.

Registration information will be available soon.