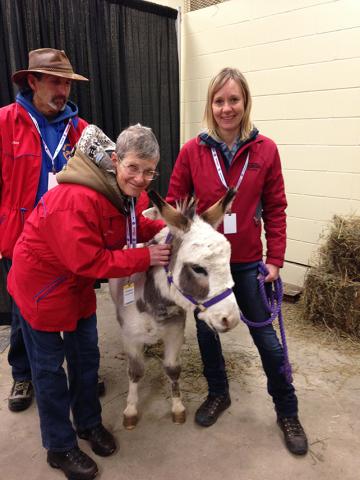 Agribition was a huge success this year with 195 classes and 5,316 students and teachers from Regina Public Schools attending over five days in November.
The Agribition elementary education program helps students to understand where the food on their tables comes from by using tools such as live animals, interactive stations and participatory activities. Middle years' students learn about the business of farming and concepts such as GMO's, stewardship, conservation, sustainability, organic and hormone free through an AgMazing Challenge. Our high school students participate in a ThinkAg Career Expo. These students go through interactive stations profiling agricultural career paths such as agronomy, animal science, agricultural trades and technology, food development, research and innovation as well as post-secondary options.
This year included many highlights:
A calving simulator from the College of Vet Medicine
Education Auction run by The Ritchie Bros auctioneers and Outdoor Education department
The Pitch for Pipits and Plovers led by Prairie Conservation Action Plan
Rodeo Clown 101 with a rodeo safety demonstration
Farm Machinery Tour led by Young's Equipment
Animal Therapy focusing on mental health and youth
Live animals, including bison and Texas Longhorns
The education area was also fortunate to have the Indigenous Pavilion in the same space. Students were able to visit informative, artistic and interactive displays that included drummers, champion dancers, storytelling, hide scraping, craft makers and language stations.
The total number of students and teachers attending Agribition 2018 from all school divisions was 8,858! Thanks to all of the teachers and parents who helped to make smooth transitions on and off the Agribition grounds and through all of the education programs.