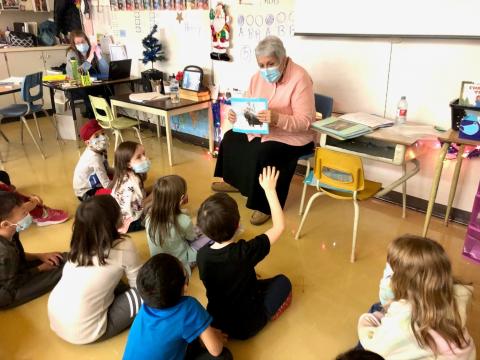 DECEMBER 15, 2021 -- As the snow has fallen to the ground, so comes the season of storytelling in Indigenous culture.
Students at Judge Bryant School have hung on every word that has come from Elder Hazel Dixon. After one class watched several of Elder Hazel's storytelling videos from the Royal Saskatchewan Museum website, one impressed young learner exclaimed to her, "I didn't know you were a YouTuber!"
Staff at Judge Bryant are so grateful for the wisdom that Elder Hazel shares with everyone at the school.