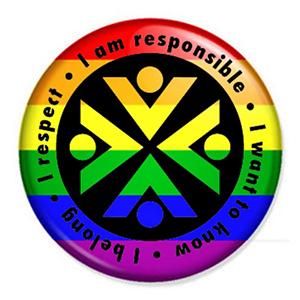 JUNE 4, 2020 -- Throughout Saskatchewan, June is known as Gender and Sexual Diversity Pride Month! It is a time when the world's LGBTQ2S+ communities and allies come together to celebrate acceptance, human rights and diversity.
In Regina Public Schools, it is important that we demonstrate our Shared Values that include belonging and respect. As a school division, we are committed to ensuring that schools and workplaces are inclusive and protected environments where LGBTQ2S+ staff, students, families and allies feel included, protected and respected.
As a result of COVID-19, the Queen City Pride Festival has been postponed until August 30 to September 5, 2020 with the parade currently scheduled for Saturday, September 5th. For updates, please CLICK HERE to visit the Queen City Pride Facebook page.