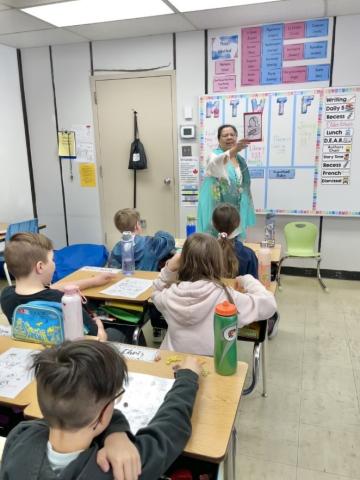 APRIL 4, 2023 -- Cassandra Rieger's Grade 4 students at George Lee School have had the good fortune of spending a significant amount of time this school year with Elder Lewis. She accompanied them to Treaty 4 Days and has taught them many words in Cree and Michif. Cassandra and her students always look forward to spending time with Elder Lewis and learning from her.
Recently, Elder Lewis created a Bingo-style game where the students used their previously learned words in Cree and Michif and learned some new words and numbers to 10 as well. They had an amazing time!
Thank you so much to Elder Lewis for her dedication and time spent in sharing her vast knowledge and beautiful culture and language!