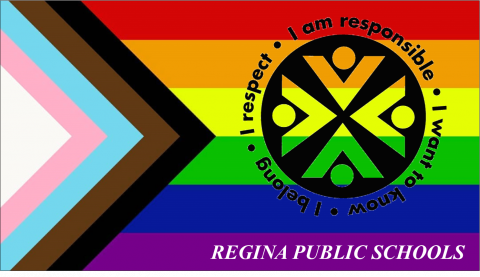 MAY 28, 2021 -- Throughout Saskatchewan, June is known as Gender and Sexual Diversity Pride Month! It is a time when the world's 2SLGBTQIA+ communities and allies come together to celebrate acceptance, human rights and diversity.
In Regina Public Schools, it is important that we demonstrate our Shared Values that include belonging and respect. As a school division, we are committed to ensuring that schools and workplaces are inclusive and protected environments where 2SLGBTQIA+ staff, students, families and allies feel included, protected and respected.
This year's Queen City Pride Festival will take place from June 4th to 13th and Regina Public Schools' Pride Day will take place on Friday, June 4th. Because of COVID-19 restrictions, the Queen City Pride Parade on Saturday, June 12th will be limited to 30 vehicles, but spectators are permitted and there will be a live broadcast.