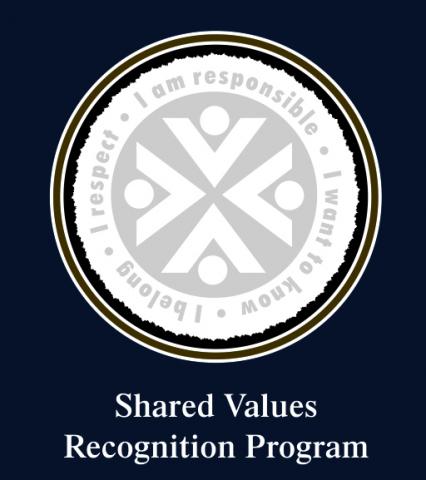 NOVEMBER 22, 2019 -- Regina Public Schools employees and those who work at our schools make the difference in the lives and the futures of all of our students. A smile from a child, a "Thank you" from a parent or a "Great job!" from an employer is proof of how we are contributing to the Regina community.
A true indicator of merit, however, is peer and community recognition. Twelve years ago, the Regina Board of Education introduced the Shared Values Recognition Program. Since that time, many exceptional staff members who have most exemplified the Shared Values were recognized and honoured.
The Board of Education is continuing the program this year, with a twist – more on that below. We continue to encourage Regina Public Schools staff, parents/caregivers, students and community members to recognize and honour those who make a difference in our schools and offices. They make a difference by exemplifying the Shared Values in any way that promotes student achievement, well-being and successful student outcomes.
Here's the twist: in 2020, the Shared Values Recognition Program awards ceremony, as a pilot project, will be held in conjunction with the Long Service Reception in June. Up to 10 Regina Public Schools employees or partners who work with our students will be honoured at this ceremony. The hope is for recipients to be further recognized by their long service and superannuating peers. In addition, this change will provide recipients and their guests with the opportunity to participate in a long service ceremony that celebrates long-time achievement and dedication at Regina Public Schools.
For more information, please CLICK HERE.
Please note that parents/caregivers, students and those who volunteer at a Regina public school or work with Regina Public Schools staff are encouraged to submit a nomination.
Deadline for entry is March 31, 2020.