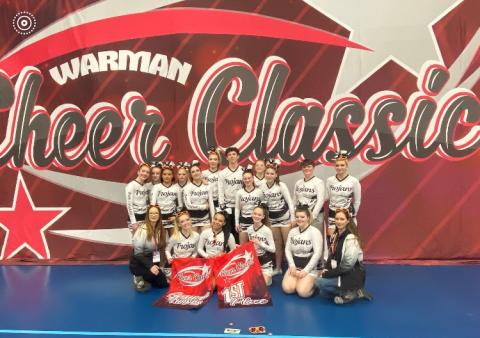 MARCH 25, 2022 -- On March 11th and 12th, Thom Collegiate's cheer team competed at the Warman Cheer Classic Competition in Warman, SK.
They dominated the floor, coming in first in their division! They also received the Scholastic Grand Champion Award for the highest score across all scholastic divisions. Staff are so proud of the team and would like to recognize their hard work and determination.
On March 19th, Thom's cheer team then travelled to Saskatoon for the cheerleading provincials where the team was able to hold onto their winning streak. They placed first in the intermediate division and received the Provincial Scholastic Grand Champions title! Their coaches could not be more excited for them and are happy to end their season on such a high note.