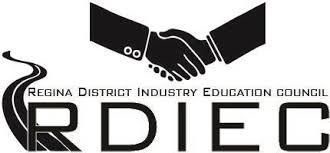 YouTube Channel
Regina District Industry Education Council (RDIEC) staff to move from all in-person programs to all virtual, but out of challenge comes opportunity.
By moving to virtual Career Spotlights, the barriers of distance for students, scheduling conflicts and capacity limits were all eliminated, and it opened up opportunities to profile career pathways that could never be accessed through a Career Spotlight in person. Moving to a virtual platform allowed staff to expand their reach to cover almost all of southern Saskatchewan. The RDIEC team had a very productive year producing over 100 Career Spotlight virtual presentations profiling occupations from more than 22 different sectors/categories. Presenters were sourced primarily from people living in or hailing from Saskatchewan.
Several video series were also produced focussing on safety, entrepreneurship, technology, Parents as Career Coaches and Indigenous presenter series. The video playlists are organized by sectors helping users to select a presentation of interest very quickly and can be accessed on the RDIEC YouTube Channel.
Although everyone is looking forward to getting back to in-person Career Spotlights, with over 17,000 views, virtual spotlights will continue be produced next year. Hybrid Career Spotlights will be offered in person and virtually so that any student will be able to participate.
Middle Level Summer Skills Camps
The Middle Level (Grades 7 to 9) Skills Camps will be hosted this year from August 16th to 20th. This year, the RDIEC team is pleased to partner with Skills Canada Saskatchewan to offer photography, computer gaming, electrical/electronics, cosmetology, welding, culinary arts, robotics/3D printing and small engines.
Students will be required to complete preliminary safety training before tackling a variety of hands-on activities designed to develop basic skills and introduce them to a targeted career area.
Please note that the deadline for registration for the camps has been extended to June 24, 2021. For more information on the camps and to find the registration forms, please visit http://www.rdiec.ca/summer-skills-camp.
Summer Apprenticeship Program (SAP)
Did you know students can earn credits while getting paid? This program focuses on Grades 10 and 11 students looking to explore occupations in the trades. The students will have the opportunity to be employed for six weeks during July and August, earn from one to four high school apprenticeship credits, document these hours on a 6A form and receive Early Safety Training.
Students will complete the Young Worker's Readiness Certificate (YWRC), Safety Construction Orientation Training (SCOT) programs, related career safety training offered through the Sask. Safety Council and will be required to enrol in the Saskatchewan Youth Apprenticeship (SYA) program. Thank you to the counsellors for their support of this program. For more information, please contact Doug Sthamann.