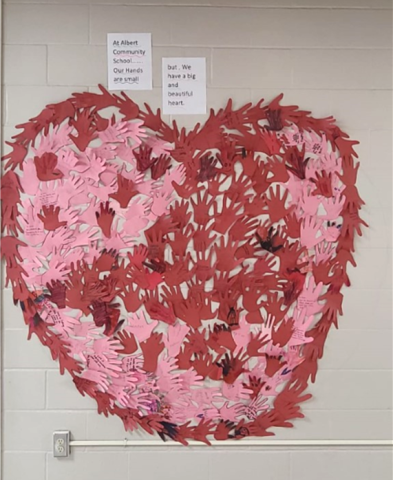 MARCH 3, 2023 -- During February, Albert Community School Eagles were so kind to everyone! Kindergarten students were tasked with a project focusing on how to make others happy.
After talking with both a.m. and p.m. classes, students decided to make something altogether as a group. As a result, they requested that everyone at Albert draw and trace their hands and write messages of kindness on them.
Once the Kindergarten students received all of the hands from the whole school, they made a beautiful heart display to symbolize unity, kindness and positivity.
At Albert Community School, their hands might be small, but they have big hearts!