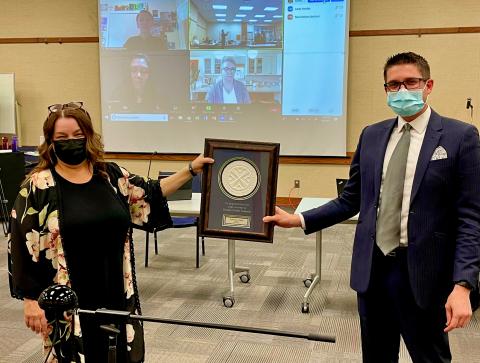 May 5, 2021 -- At the meeting of the Regina Board of Education on May 4, 2021, current trustees thanked former long-serving trustee and chairperson, Katherine Gagne. Gagne was first elected as trustee in 2009 and had served as Regina Board of Education Chair until 2020.
Current Board Chairperson Adam Hicks presented Gagne with a plaque.
Trustees spoke about Gagne's dedication to public education and highlighted her presiding during a time of school division growth and the opening of new schools.