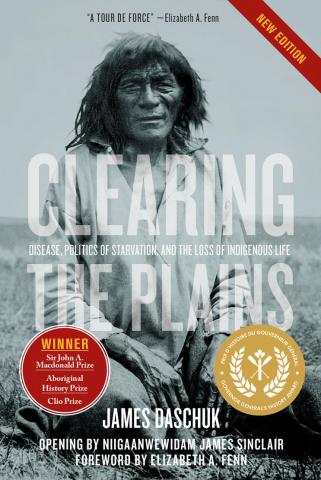 SEPTEMBER 24, 2021 -- There must be truth before reconciliation. With this in mind, Dr. James Daschuk, author of Clearing the Plains, was invited to speak to all of the staff at Judge Bryant School during one of the opening PD days in August.
Jim's powerful presentation was filled with stories of the challenges that Indigenous Peoples of the Prairies faced when Sir John A. MacDonald's government was determined to "settle" the West and build a railroad across Canada to unite the country. As a devastating result, Indigenous Peoples were cut off from their trap lines, starved, introduced to disease, and forced to sign treaties that were never honoured. The archives that Jim shared in his presentation were powerful and reinforced his words.
The presentation was deeply engaging and impactful, and it created an urgency towards continued reconciliation.