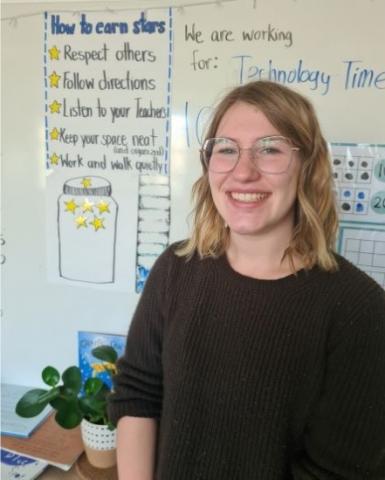 NOVEMBER 1, 2021 -- A culture of innovation is building at The Crescents School. Monthly book clubs, vegetable fundraisers and home visits are just a few of the many inclusive ways that staff, students and the community are innovating together!
Teacher Rebekah Halvorsen has a star jar to help build community and responsibility within the Grades 1/2 classroom. By working together, students are filling the jar with stars so they can achieve goals that they collaboratively brainstorm. Some of those goals include extra technology time or more time to complete activities with partners.
Through interdisciplinary teachings and Indigenous ways of knowing, teacher Fred Kohuch and the Kindergarten students sat outside in a circle and connected to the earth, exploring numeracy. Students practised how to pronounce each number in Cree while inquiring into how all of the materials have purpose on Earth.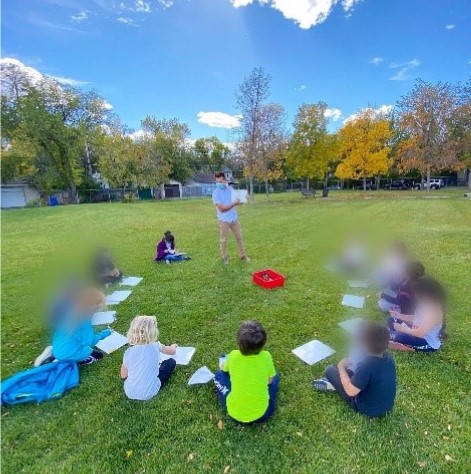 Teacher Dayna Parker and the Grades 3/4 class focused on building relationships and a strong classroom community. The class created "SPOONville" to help enrich their learning of what it means to be part of a kind, strong and healthy community. Students represented themselves by creating spoon people.