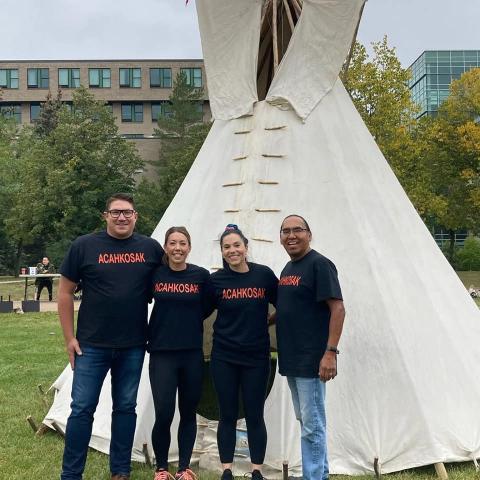 SEPTEMBER 29, 2022 -- Team acahkosak (which means "stars" in Cree) participated in the Glen Anaquod Memorial Tipi-Raising Competition on Friday, September 22nd at the University of Regina.
Competing in the Community category, this superstar team consisted of Jeff Cappo (Indigenous Education Coordinator), Mike Tomchuk (Superintendent), Kola McKenzie-Cappo (Learning Response Teacher at Dr. George Ferguson and Thomson) and Rulene Gilroy (Principal at Thomson). The team was able to raise their tipi with an impressive time of 8 minutes and 58 seconds!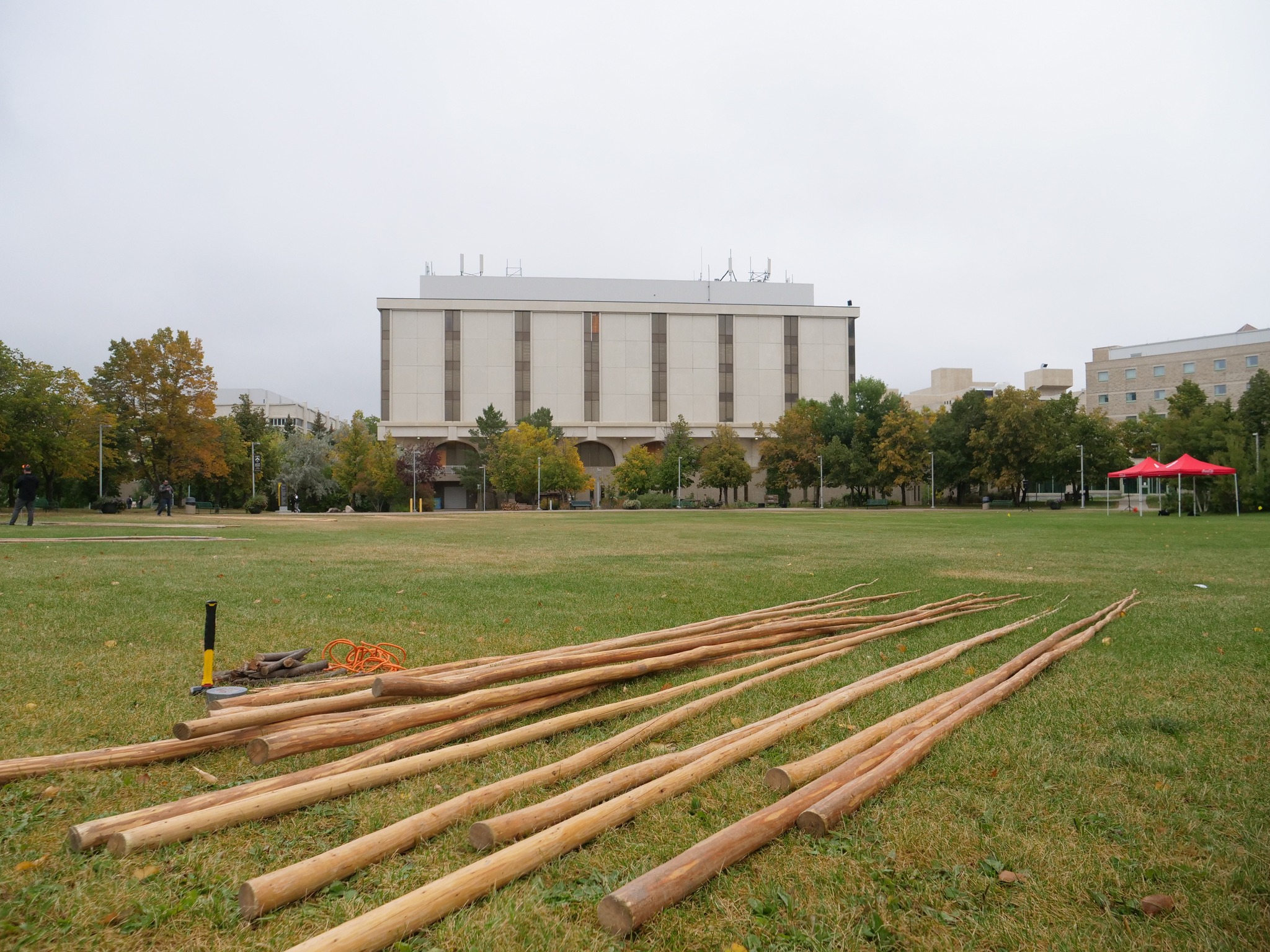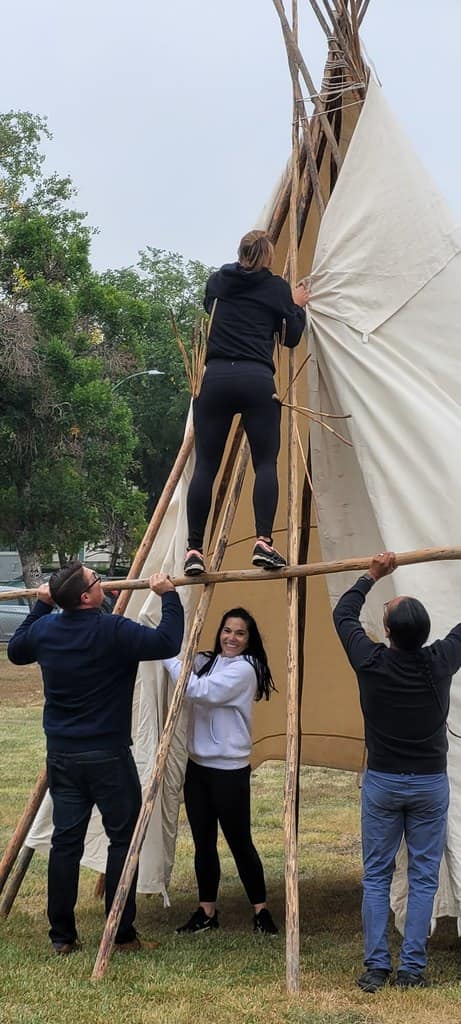 The event provided a fun, friendly and engaging environment for hands-on learning about Indigenous culture and values. Many high school students from Regina Public also competed in the event.
Congratulations to all those who participated in the friendly competition. Team acahkosak can't wait to compete again next year and defend their title!
- Submitted by Rulene Gilroy, Principal, Thomson