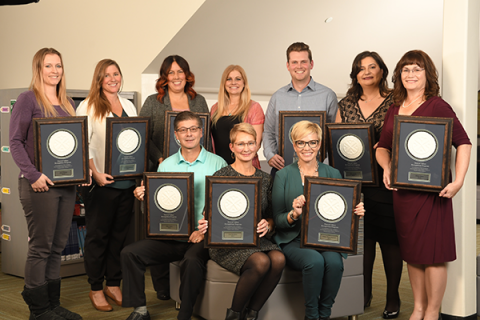 Shared Values Recognition Program Recipients Honoured
Trustees, administration, family and friends gathered to celebrate and congratulate the 2018-19 Shared Values Recognition Program (SVRP) recipients. The ceremony marked the 11th annual event and was held at Plainsview School on October 2nd.
The event was catered by Scott Collegiate Tourism & Hospitality Pathway students with the help of Chef Dickie Yuzicapi from Sioux Chef Catering and the students' teacher, Kelley Christopherson. Kelley was also an honouree that evening.
Trustee Tanya Foster, Chair of the Community Relations Subcommittee of the Board, hosted the event and spoke about the achievements of all the recipients, as well as the history of the Shared Values Recognition Program.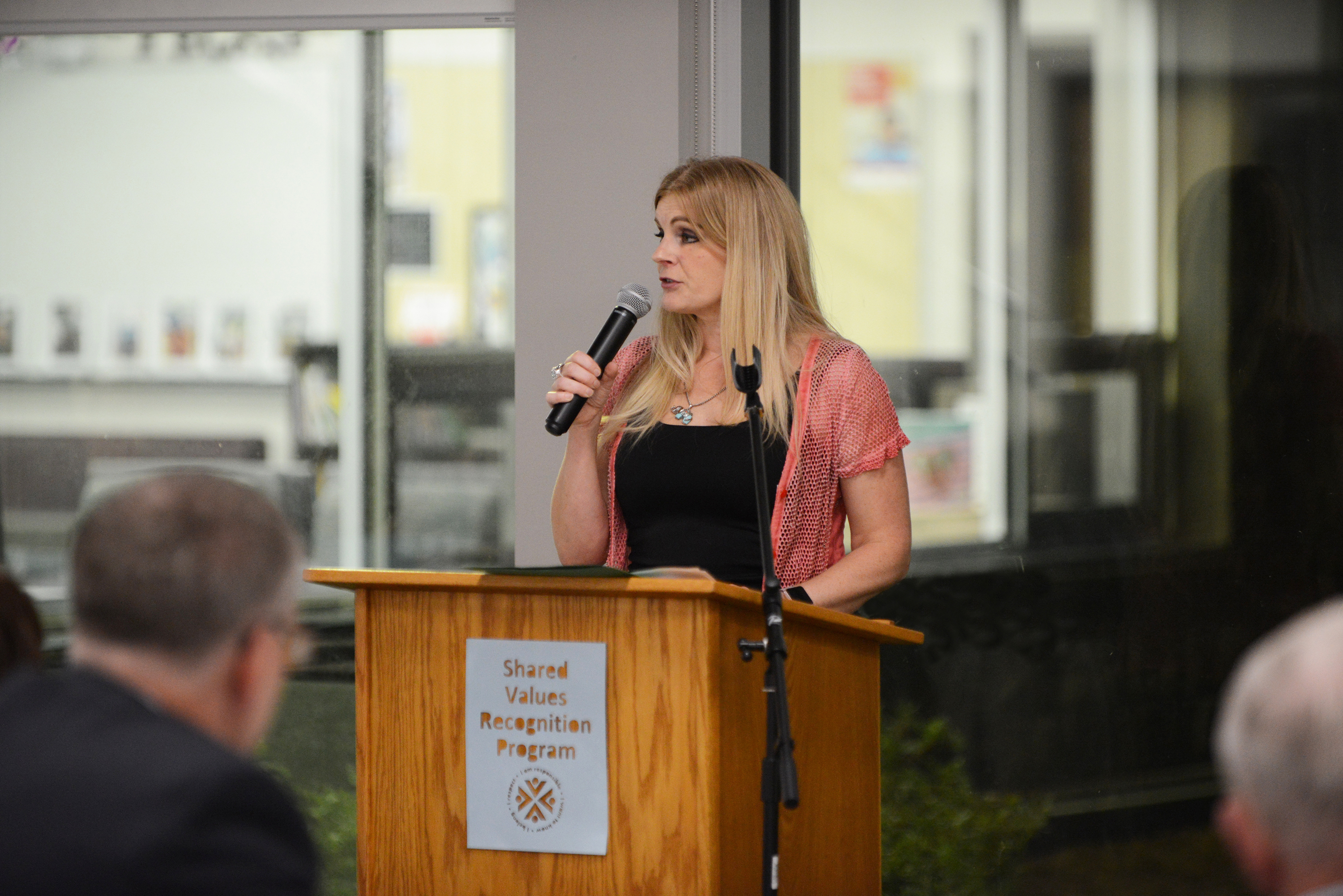 Thank you to all who nominated individuals for the program. Please watch for details about the 2019-20 SVRP coming soon.
Congratulations to the following Regina Public Schools employees who were selected as recipients of the 2018-19 Shared Values Recognition Program (please note job placements were as of nominations in 2018-19 and might not reflect current assignments):
Kelley Christopherson, Teacher, Scott Collegiate
Mary Kodas, Teacher, F.W. Johnson Collegiate
Mike Dacey, Operations Facilitator, Educational Facilities, Division Office
Shari Pfneisl, Nutrition Coordinator, Rosemont Community School
Lisa Davidson, School Counsellor, Division Office
Heather Lewis, Teacher, Regina General Hospital
Kevin Clifford, Head Facility Technician, École Massey School
Aileen Peters, Teacher, M. J. Coldwell School
Hillary Ibbott Neiszner, Principal, Rosemont Community School
Michael Duck, Teacher, Imperial Community School
Group Picture: Shared Values Recognition Program Recipients back row (l. to r.): Shari Pfneisl, Kelley Christopherson, Heather Lewis, Trustee Tanya Foster, Michael Duck, Mary Kodas, Aileen Peters. Front row (l. to r.): Mike Dacey, Lisa Davidson, Hillary Ibbott Neiszner.