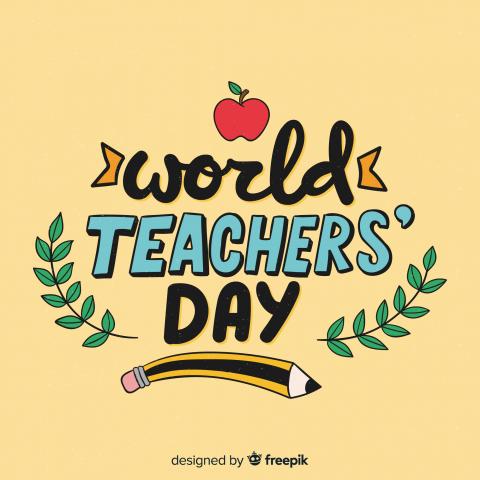 OCTOBER 5, 2021 -- Every year on October 5th, the world celebrates World Teachers' Day to highlight the responsibilities, rights and the value of teachers. UNESCO introduced World Teachers' Day in 1994 to draw attention to teachers' contributions and achievements, as well as to teachers' concerns and objectives in education. The date of October 5th was chosen as the international day to honour teachers since it was on that date in 1966 that a special intergovernmental meeting accepted the UNESCO Recommendation on the Status of Teachers.
The theme of World Teachers' Day 2021 is "Teachers at the Heart of Education Recovery" to recognize teachers for their tireless efforts to keep teaching even during hardships such as the COVID-19 pandemic.
Thank you to teachers for everything they do!