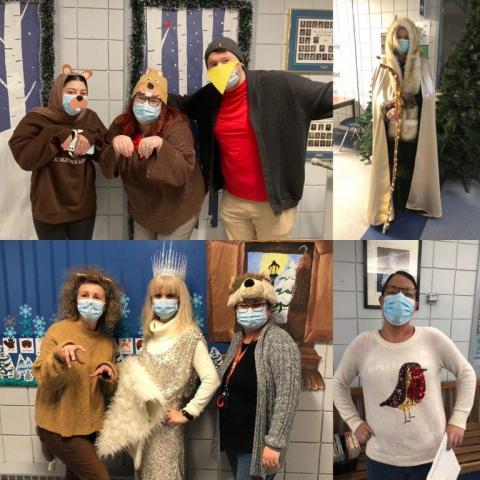 APRIL 11, 2022 -- What a busy few months it has been at École Dr. A.E. Perry School! From global Read Aloud Day, the Willow Award titles, One School One Book to Indigenous storytellers and special guest visits, staff have very much enjoyed having the community connected and engaged in supporting literacy and reading achievement at the school.
Before Christmas, teacher-librarian Lisa Fiorante organized the "Masked Reader" battle with this year's shining Willow Award nominees. Special masked guest readers joined classrooms weekly via Zoom and students had to infer the identity of these guest readers by using the clues provided.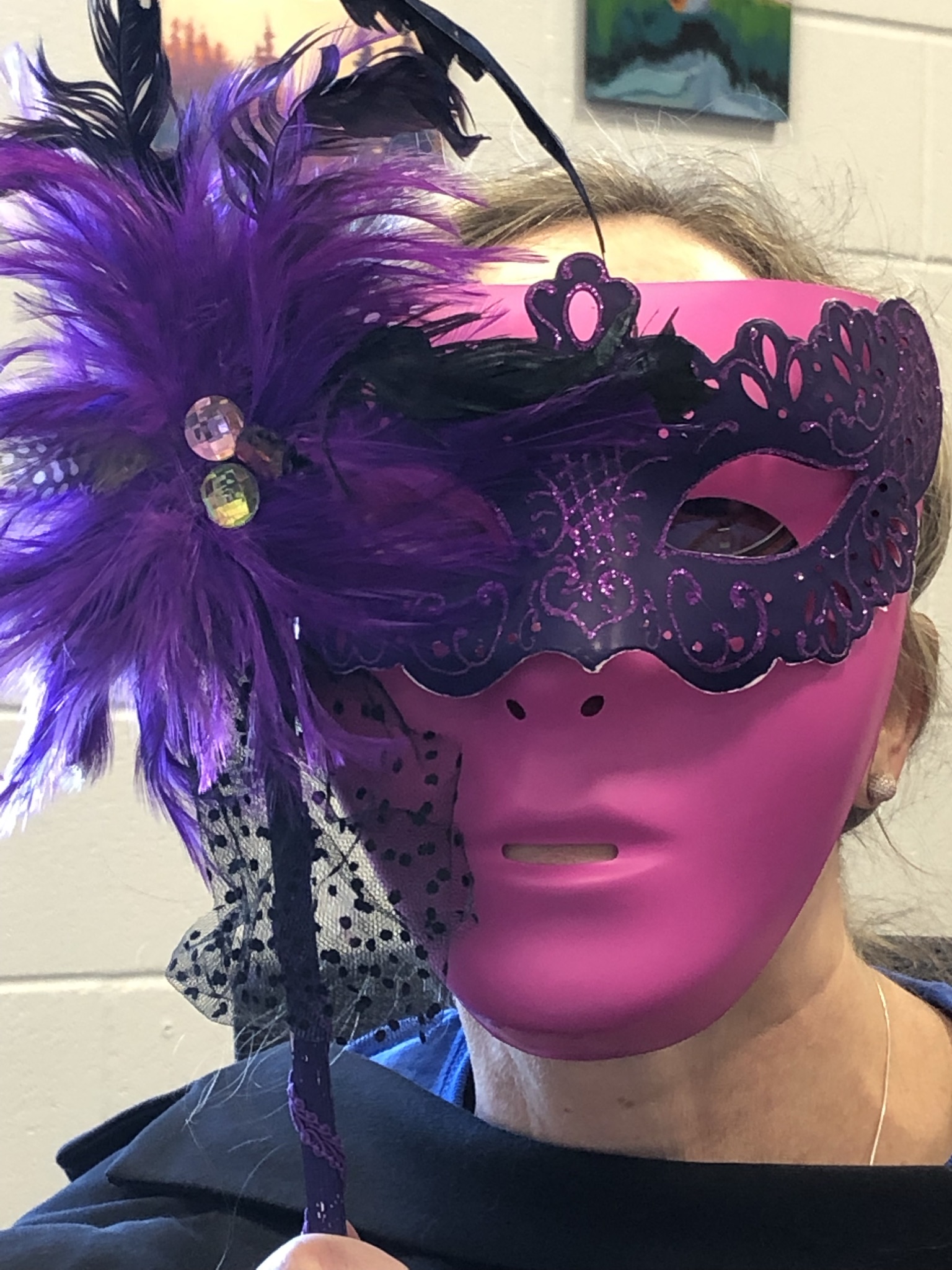 Titles battled it out each week and students were able to vote for their favourite title. The final two titles to battle it out were Dinosaurs vs   Princesses by Linda Bailey and The Barnabus Project by the Fan brothers. Despite some tough competition, The Barnabus Project was selected as this year's overall winner.
At the end of this Willow Award battle, students were very fortunate to have the authors and illustrators of The Barnabus Project join the school via Zoom from Toronto. Eric and Devin Fan took time out of their schedules to do a special reading for students, share some of their process and how they go about moving from an idea to a final product. They also answered questions from the students and left them with the message that every single one of us has the ability to be an author or an illustrator. One favourite moment was when the Fan brothers shared a copy of a book that they had written as children; students were so encouraged by this message that they started to create their own books right away!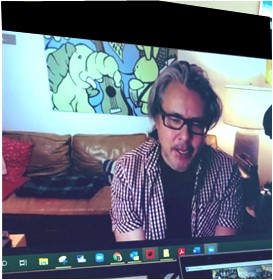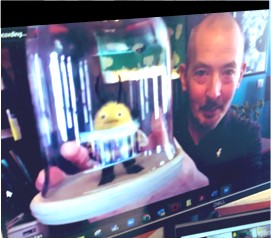 Perry's school community also participated in the One School One Book challenge. In the weeks leading up to the challenge, students were provided clues around the school that they had to use to guess this year's title. Thanks to the School Community Council, each panther family was provided with a copy of this year's title, a reading and activity calendar, a bookmark, and some ways in which parents can support their child's reading at home.
Students then began battling with daily trivia challenges and activities in their classrooms. This year's pick, The Lion, the Witch and the Wardobe, has been a favourite with families. Students also enjoyed a school-wide Kahoot challenge at the end of the week.
Senior students were also able to join in virtual presentations with bestselling authors Alan Gratz and David Robertson. Perry students love these authors and their books (including Gratz's Refugee and Ground Zero, and Robertson's The Barren Grounds and The Great Bear) always fly off the shelves. Students in Grades 4/5 to 8 joined livestream question-and-answer sessions with the authors and learned all about their writing process. Gratz and  Robertson shared how they do research, the work that goes into writing a book, and much more. Staff were thrilled to connect with these incredible authors who have inspired so many Perry students.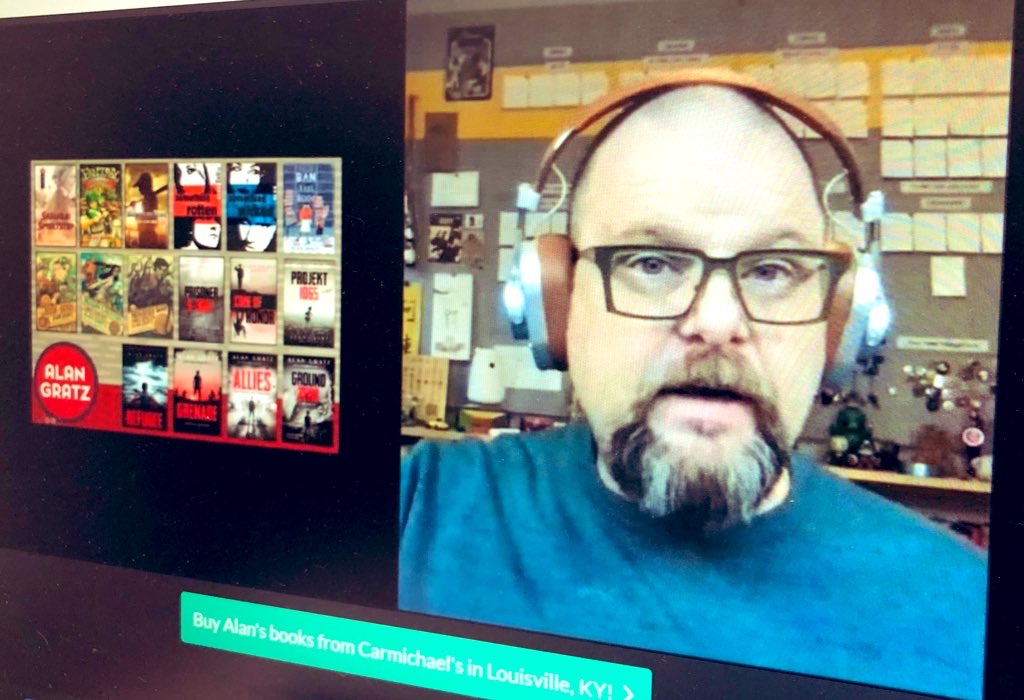 Thank you to all of the staff, special guests, students and families who have come together to support these literacy events at Perry!