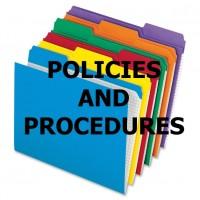 Regina Public Schools has developed and is implementing two new administrative procedures to support diversity, equity and inclusion. Notably, are the articulated responsibilities of the Board, employees and students in Administrative Procedures 353: Students and Gender & Sexual Diversity.
All Regina Public School Division employees, students and the Board of Education are responsible for:
a) Modelling respect for all sexual orientations and gender identities.
b) Understanding that equity and inclusive principles apply to all sexual orientations and gender identities.
c) Using inclusive and respectful language and approaches in all interactions with students, staff and families.
d) Assuming responsibility for examining and changing behaviours to be consistent with equity and inclusive expectations.
e) Reporting matters of harassment and discrimination in compliance with the Division's policies and procedures.
Administrative Procedure 110: Equity, Diversity and Inclusion