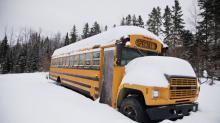 November 17, 2021--Due to severe weather conditions, all Regina Public Schools buses and light transportation is cancelled on Wednesday, November, 17.
All schools will remain open. Please contact your school if a student will be absent, we want to ensure all students are safe.
Regina Public Schools Transportation will also directly contact parents.
It is expected that all transportation will resume on Thursday.