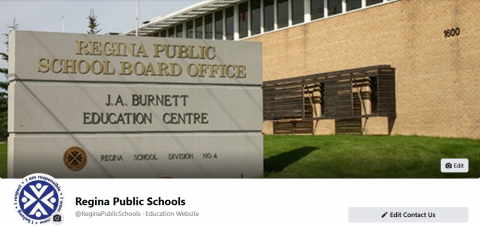 April 20, 2021 -- Regina Public Schools is now on Facebook. We look forward to seeing school families, friends and the public following the page. The page is managed by the Communications department and will be moderated for content, much like our websites and Twitter account.
Public feedback is appreciated, as is your patience as we learn to manage this new to us (old) social media platform.
Respectful conversation is appreciated and comments that do not respect The Shared Values will be deleted. The Shared Values are I Belong, I Respect, I am Responsible and I Want to Know.
Here is the link to take you to the new Facebook page. We look forward to seeing you! https://www.facebook.com/ReginaPublicSchools