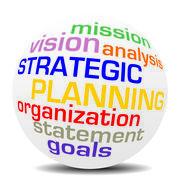 MAY 12, 2023 — Thank you to everyone who participated in these important surveys. The deadline has now passed so the links are inactive.
April 27, 2023 - Regina Public Schools is developing a new 4-Year Strategic Plan that will provide guidance and direction to the Division over the coming years.
Parents, guardians, caregivers, staff, Elders, administrators, students, and interested community organizations …we need to hear from you! Please follow this link to learn more about a stakeholder survey.
You can also go directly to the survey here, or learn more on the Q & A page.
If you are reading this on a computer, you can also scan the QR Code to get to the survey.
THE STAKEHOLDER ENGAGEMENT SURVEY WILL BE OPEN FROM APRIL 27, 2023, to MAY 11, 2023.