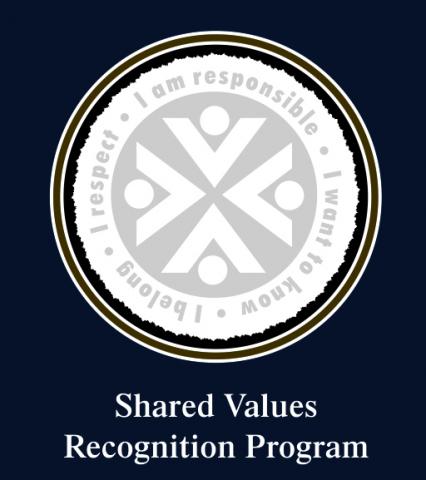 JUNE 21, 2021 -- The Regina Board of Trustees and Regina Public Schools are very pleased to announce and congratulate the recipients of the 2021 Shared Values Recognition Program (SVRP) award.
These 10 recipients were nominated by their colleagues and their school community because of how they exemplify the Shared Values: I am responsible; I want to know; I belong and I respect.
Recipients were chosen by a selection committee comprised of the Board of Trustees.
Congratulations to the 2020-21 Shared Values Recognition Program award recipients, and thank you to all those who took the time to send in nominations. Your participation makes the SVRP possible.
Lacy Gibson, Teacher, Functional Integrated Academic Program, Thom Collegiate
Danette Exner, Principal, Rosemont Community School
Alison Kimbley, Indigenous Advocate, Thomson Community School
Betty McKenna, Elder-in-Residence
Jill Labas, Business Teacher, Campbell Collegiate
Deanna Pelletier, Indigenous Advocate, F.W. Johnson Collegiate
Tracey Turnbull, Teacher, Vocational Alternative Program, Balfour Collegiate
Brian Tremblay, Head Facility Technician, Ruth M. Buck School
Amanda Brace, Teacher, eSchool, Campus Regina Public
Brittany Peters, English/Arts Ed. Teacher, Sheldon-Williams Collegiate
Please note that positions were for the 2020-21 school year. In previous years, recipients were honoured with a reception; however, for 2019-20, because of COVID-19 restrictions, there were no public events held. Instead, Director of Education Greg Enion personally delivered and thanked all 2019-20 recipients.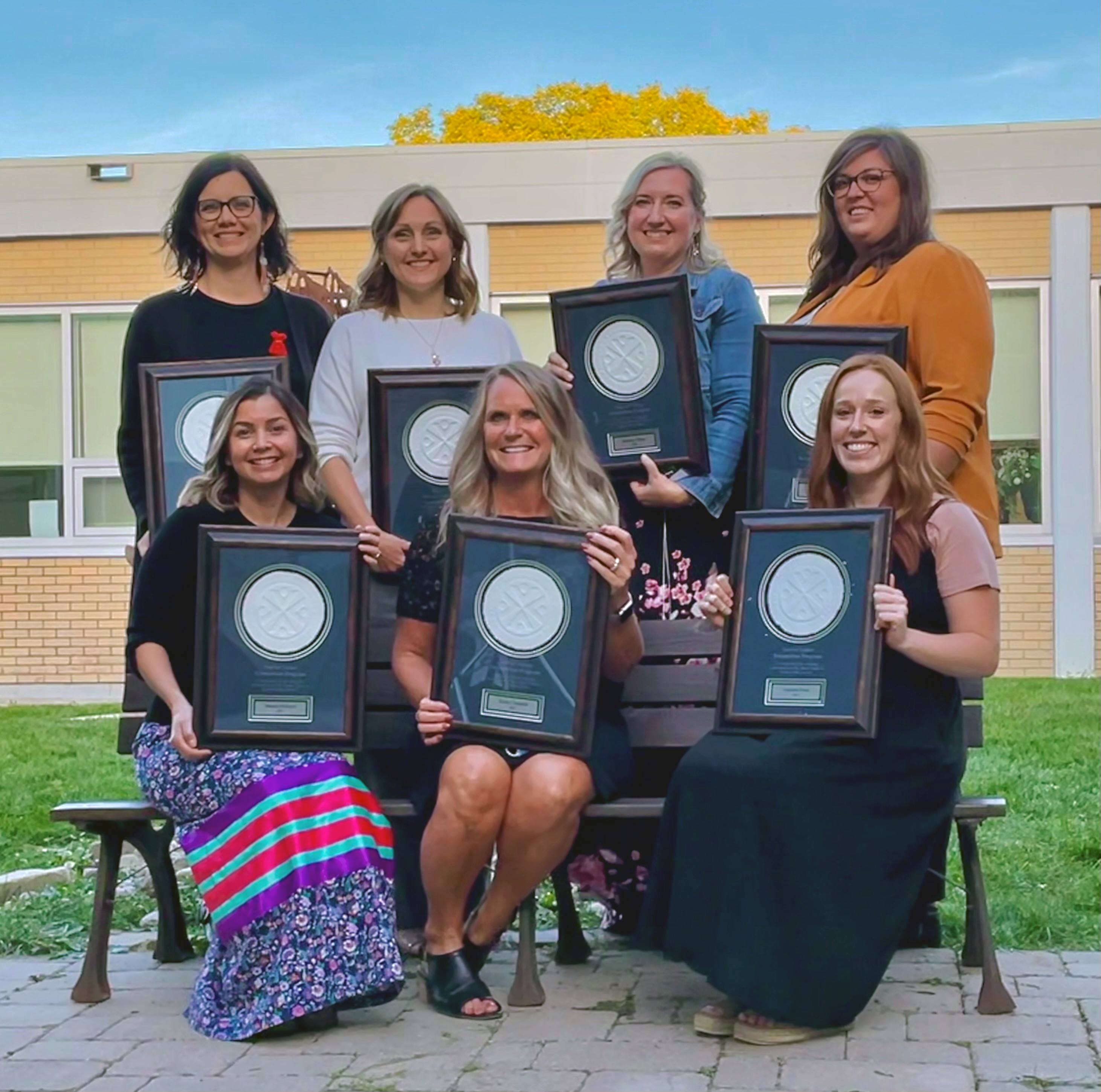 Congratulations to the recipients of the 2021 Shared Values Recognition Program award who attended a reception outdoors at Campbell Collegiate on September 21, 2021. Shown above in the back row (left to right) are Danette Exner, Jill Labas, Brittany Peters and Lacy Gibson. In the front row (left to right) are Deanna Pelletier, Tracey Turnbull and Amanda Brace. Absent from the photo are Elder Betty McKenna, Brian Tremblay and Alison Kimbley.