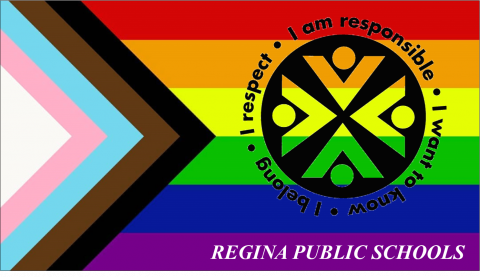 JUNE 4, 2021 -- Regina Public Schools' Pride Day is today! Throughout Saskatchewan, June is known as Gender and Sexual Diversity Pride Month! It is a time when the world's 2SLGBTQIA+ communities and allies come together to celebrate acceptance, human rights and diversity.
As a school division, we are committed to ensuring that schools and workplaces are inclusive and protected environments where 2SLGBTQIA+ staff, students, families and allies feel included, protected and respected.
Please CLICK HERE to see Pride Day video greetings from Regina Board of Education Chair Adam Hicks, Vice-Chair Tara Molson and Director of Education Greg Enion.
Happy Pride to all Regina Public students, staff, school families and trustees.