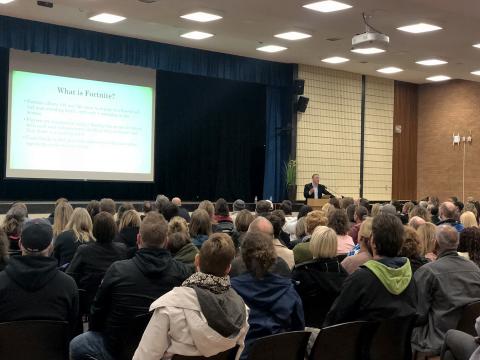 On the evening of September 26th, Regina Public Schools hosted a "Social Media Awareness and Parenting the Digital World" event at Campus Regina Public for approximately 250 participants. Sam Jingfors, from Safer Schools Together, presented on all things digital to the audience that was mostly comprised of parents of school-aged children.
Topics included the most current apps and trends in social media; current research on brain development, technology and violent video games; digital footprint and developing a strong digital citizenship foundation; cyberbullying and cyberexclusion; family rules, parental controls and developing a family tech plan; and tips and tricks to use at home. Sam shared some great resources with participants, including "Protected: Raising Digitally Responsible Youth" that can be downloaded for free by visiting https://saferschoolstogether.com/parent-resources/. The password is SSTPAL2018.
Thank you to Sam Jingfors and Safer Schools Together for providing our parents and school division with such an informative session.