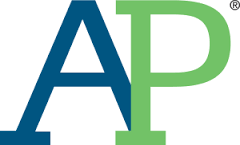 ---

Advanced Placement is offered in all Regina Public Schools Collegiates through schedule and/or supported through independent study and mentorship. It is important to note, that the number of courses offered and which courses are offered varies from one school to school.
What is Advanced Placement?
Rigorous enrichment academic opportunity available to all students in Regina Public Schools
Internationally and nationally recognized
Saskatchewan Ministry of Education learning outcomes aligned and supplemented with Advanced Placement learning outcomes
Why take Advanced Placement?
Opportunity to concentrate on areas of passion
Focus academics and sharpen study skills
Study first year post-secondary level course work and potentially earn post-secondary credit
Explore future life and work possibilities and gain experience to support post-secondary success
Additional Advanced Placement information:
For additional information contact Juanita Redekopp-McKeown - Supervisor of Instruction (juanita.redekopp@rbe.sk.ca or 306-523-3136).