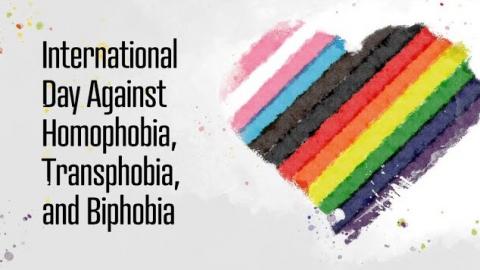 MAY 17, 2022 -- May 17th is the International Day Against Homophobia, Transphobia and Biphobia. It is a day to celebrate gender and sexual diversity and to condemn the discrimination, violence and stigma that members of LGBTQ2S+ communities continue to experience in Canada and globally. This year's theme is "Our Bodies, Our Lives, Our Rights," a reminder that everyone should have the right to live free of homophobic, transphobic and biphobic discrimination.
May 17th is a symbolic date because on that day in 1990, the World Health Organization (WHO) removed homosexuality from a list of mental health disorders.
The Regina Board of Education recognizes that every student, staff and community member has equal value as prescribed under the United Nations Universal Declaration of Human Rights and the Saskatchewan Human Rights Code. Diversity makes us stronger!