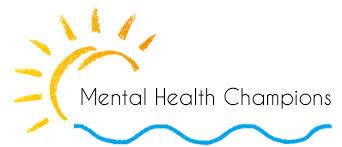 What does the term "champion" mean?
Champions are people who, regardless of their role in the organization, promote positive mental health and well-being in the workplace. They are individuals who are passionate about helping colleagues understand that mental health is an important issue for everyone, and it's okay to talk about it! Champions are also individuals who speak up and challenge false stereotypes and myths, as well as challenge language that can be hurtful and disrespectful.
Mental health champions help to support the work of the Mental Health and Well-Being Strategy. They see themselves working alongside the Mental Health and Well-Being Working Group in promoting awareness, engaging in mental health conversations and action.
Champions are not expected to be experts in mental health, or have knowledge of mental health conditions, or diagnose mental health problems. Champions can make a real difference to workplace culture!
Does this sound like you? Do you know of someone in your workplace who you identify as a champion? We can all make a positive difference by becoming champions.
Your day-to-day role is demanding and time may be scarce, but every action big or small is important in shifting our conversations to raise more awareness, reduce stigma and promote a psychologically healthy and safe workplace. Let's work together!