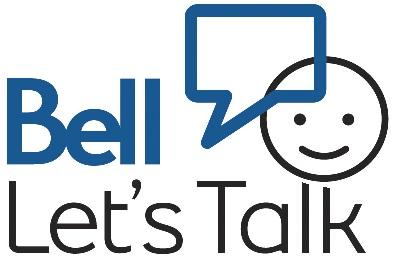 JANUARY 20, 2023 -- Bell Let's Talk Day is a mental health awareness campaign. January 25, 2023 is a day when people across the nation are encouraged to join in the conversation around mental health. The theme this year is "Let's Change This."
Below are cited statistics:
More than one in two people struggling with their mental health aren't getting the help they need.
One in four Canadians have been experiencing high levels of anxiety.
More than 200 Canadians will attempt suicide every day; 12 will die.
The number of opioid overdose deaths in Canada went up more than 90% during the pandemic. It is now 20 per day.
In addition to raising funds to support Canadian mental health initiatives and organizations, https://letstalk.bell.ca/ has a multitude of resource options, and ideas for action initiatives.
City of Regina Community Safety & Well-Being Initiative: Mental Health & Wellness Resources