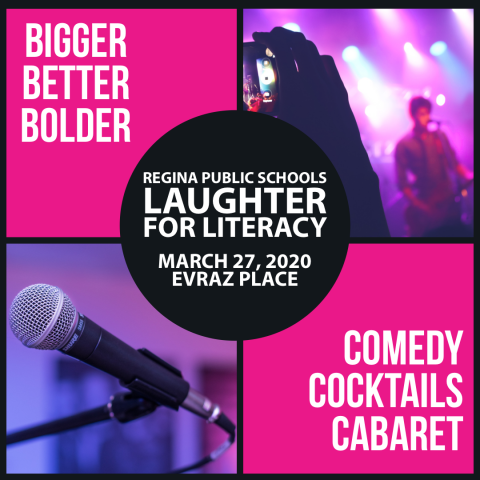 FEBRUARY 4, 2020 - Regina Public Schools will present "Laughter for Literacy" on Friday, March 27, 2020 at Queensbury Convention Centre at Evraz Place from 7:00 p.m. to midnight with comedian Sean Lecomber, Jason Plumb with bands Fog Dog and El Guitaro, and pianist Glenn Sawatzky.
Tickets are $30 each and may be purchased online by CLICKING HERE.
For more details about this fundraiser for Summer Success Literacy Camps, please CLICK HERE.