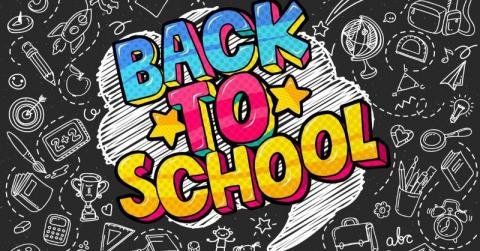 July 23, 2020 - After the end of the school year, on June 30, 2020 Regina Public Schools submitted its Fall 2020 School Re-Opening Plan to the Provincial Response Planning Team (RPT) and Ministry of Education. We are currently awaiting feedback on our plan and following that will begin to implement the steps that we hope will contribute to and support the health and safety of our students, staff and partners as we transition to back-to-school after school pause in March.
The Government of Saskatchewan in its Primary and Secondary Educational Instructional Guidelines includes the following direction:
Education will continue in the fall with full curriculum and all students are required to participate.

Staff will be physically present in the school, even for remote provision of learning.
School divisions will work with families who decline to send their children to school.
School divisions will devise plans based on their local context, taking into consideration the directives for physical distancing and health precautions, as well as ensuring there are equitable learning opportunities/access for all students.
With this and other direction provided, the Regina Public Schools plan addresses:
School-level safety planning, including hygiene and physical contact and use of materials and equipment
Instructional programming for Grades 1-12 and Pre-K and Kindergarten
Student Supports for students with intensive needs
Mental Health and Emotional Supports for students and staff
Nutritional Services
Extra-Curricular Activities
Student Transportation
Facility Operations
The plan also includes Human Resource Management content to ensure that the health and safety of all employees continues to be respected.
The Regina Public Schools Fall 2020 School Re-Opening Plan also includes provisions for contingency planning so that the school division can continue to adapt and evolve planning and school operations according to the direction of the Chief Medical Health Officer, the RPT and the Ministries of Health and Education.
Once this plan is finalized and school division personnel begin to implement and roll it out with our employees and throughout our schools and other buildings, we will share details with parents, students and the public.
September 1st is right around the corner and your public school division has been working to get students and staff back to school as safely as possible.
Thank you for your patience and your understanding.