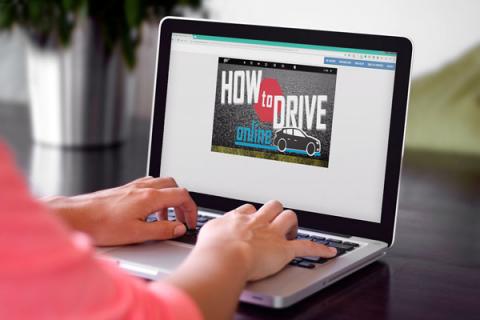 APRIL 28, 2020 -- Hello, students and families!
We are happy to announce that Online Driver Education can begin on May 4, 2020. Driver Education instructors are getting ready for classes next week. Registration forms will be available on your school website and on the division website. All registrations need to be sent directly to the schools and division guidelines for class composition will remain the same. If a registration is already submitted, the school will forward those registrations to the driver instructor. At this time, digital approval will replace the requested signature on the form. If you are unsure about whether your registration is in, please email the school to confirm.
Once each driver instructor and school administration collaborate to build the class list, all registered students will be contacted to explain the process and needed technology (phone, tablet, computer, etc.). At this time, online content delivery is the only medium that we are able to provide. Class times for each school will vary by school but will not interfere with supplementary education. We are going to do our best to meet the needs of our students with online driver education; please be patient as we begin using this new way of learning.
At this time, in-car driving will not occur. In-car driving will be scheduled when the Saskatchewan Health Authority safety guidelines allow for it. Registration forms will be available on Wednesday, April 29, 2020. Any questions should be directed to your home schools as there will be minor differences between driver instructors. Thank you for your patience and understanding as we navigate this new road ahead.
Please CLICK HERE for the application form.